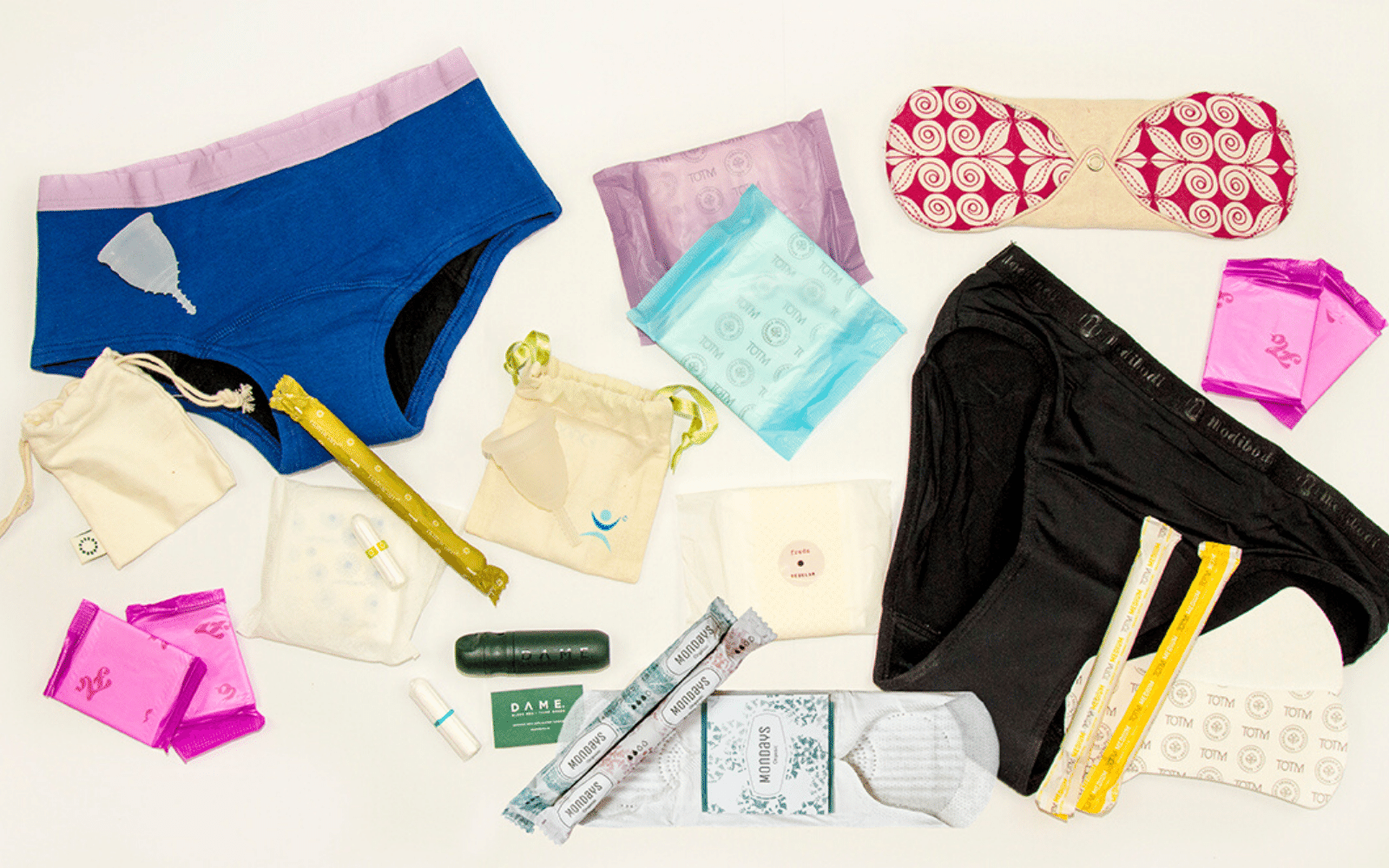 New study shows a pack of conventional period pads contains the equivalent amount of plastic as 5 carrier bags, and the average menstruator has over 450 periods over a lifetime – that's a lot of damaging plastic waste! So how can we have plastic free periods?
These days there are alternatives, thankfully, whether it's reusable pads, pants and menstrual cups, or disposable products that are plastic free. We talk about these more on our How to take action at home page.
And schools are really well placed to spread the news about all this, helping young people understand the options for plastic free periods, as well as educating both boys and girls about the social and environmental contexts of menstruation.
Image credit: Edvin Johansson, Unsplash
The brilliant environmental group, City to Sea, runs a programme called #RethinkPeriods which helps schools do exactly this. They offer training (online for now), lesson plans and other resources designed to enable teachers to deliver confident, useful, environmentally beneficial information about periods to pupils of both sexes. Their research shows that not only are pupils more confident talking about periods after the sessions, they are far more likely to use environmentally friendly products now they are aware of them (four times more likely to use plastic free disposables, for example, and three times more likely to try a menstrual cup). There are even free period products to be had, with demonstration boxes available for ongoing hands-on learning.
Plastic free periods: do check out the City to Sea Rethink Periods campaign. It would be fantastic if all Gloucestershire schools were on board!